MSc-Program
Master's degree programme GeoThermie/GeoEnergy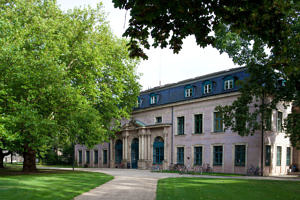 The Master's degree programme GeoThermie/GeoEnergy is a joint degree programme with the TU Munich. The programme offers a cross-disciplinary and cross-location combination of the teaching and research expertise of seven faculties relevant for geoenergy resources.
This course of study conveys relevant teaching content holistically – from exploration and development to the energetic use and storage of resources. The teaching offer combines location- and interdisciplinary:
Modern exploration methods
Main features of reservoir geology and petrology
Rock mechanics, tectonics and stress field analysis
Fundamentals of drilling, production and energy technology
Business Administration
Mining/environmental law and citizen participation
The Master's programme comprises of four semesters. In " Downloads" you will find the module handbook for the GeoThermie/GeoThermie course of studies, here you can read the course contents in detail!
Academic advisor Master's degree GeoThermie/GeoEnergy
Tenured professor
Chair of Geology
GeoZentrum Nordbayern

Consultation hours by prior arrangement via email.