Underground cables
Underground cables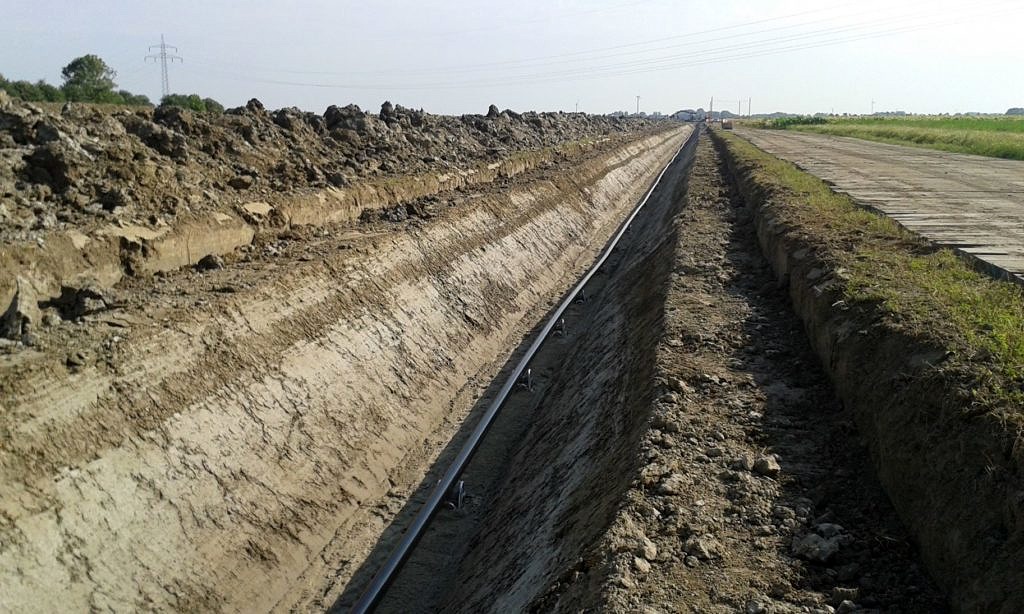 The expansion of renewable energies and the transition from fossil fuels such as coal and gas is creating new demand for transmission capacity. In the course of underground cable power grid development projects, the working group Shallow Geothermal Energy investigates pedological aspects with regard to heat transport processes.
Underground cables, such as those used for high-voltage direct current transmission (HVDC), have unequal effects on the soil system due to regionally varying soil properties.
It is therefore necessary to consider the interdependencies between the power grid routing and the heat balance and water regime of soils concerned at an early stage of route planning.By measuring the physical properties of soils, the georeferenced clustering of digital area data and the use of simulation models, the working group Shallow Geothermal Energy provides data that allow a soil system adapted installation of high-voltage underground cables.
Contact
Flache Geothermie
Geozentrum Nordbayern
Chair of Geology (Prof. Dr. Stollhofen)
Projects
SuedLink und SuedOst-Link: Thermische Bodenclusterung
(Third Party Funds Single)
Project leader: David Bertermann, Harald Stollhofen
Project members: David Bertermann, Viktor Iancu
Start date: 1st October 2017
Funding source: Industrie
Publications: