Sensor Installation at the DHC test site in Schleswig completed
The installation of the sensors on the 'Wichelkoppeln' in Schleswig as part of the ErdEisII project has now been completed by the FAU.
The goal of the research project ErdEisII is the development and implementation of a soil-ice storage system which constitutes both, a source for heating and for cooling. Within this project, 52 parcels with single-family, multi-family and terraced houses on the area of 3.7 ha should be built and supplied by a low temperature district heating and cooling network. Two classic collector systems and two recently developed soil-ice storage systems serve as geothermal sources for this network. The working group Shallow Geothermal Energy from the FAU is involved in monitoring ground temperature, soil moisture and groundwater levels. The first half of the sensor technology was installed together with the geothermal collectors in September and October 2020. The installation of the second half of the sensor technology followed this August with the remaining geothermal collectors (see illustration). It remains for the systems to be filled and connected to the energy central this year. Before the final commissioning and putting the system into operation, experts from the working group will perform Thermal Response Tests (TRT) with a specially designed TRT device.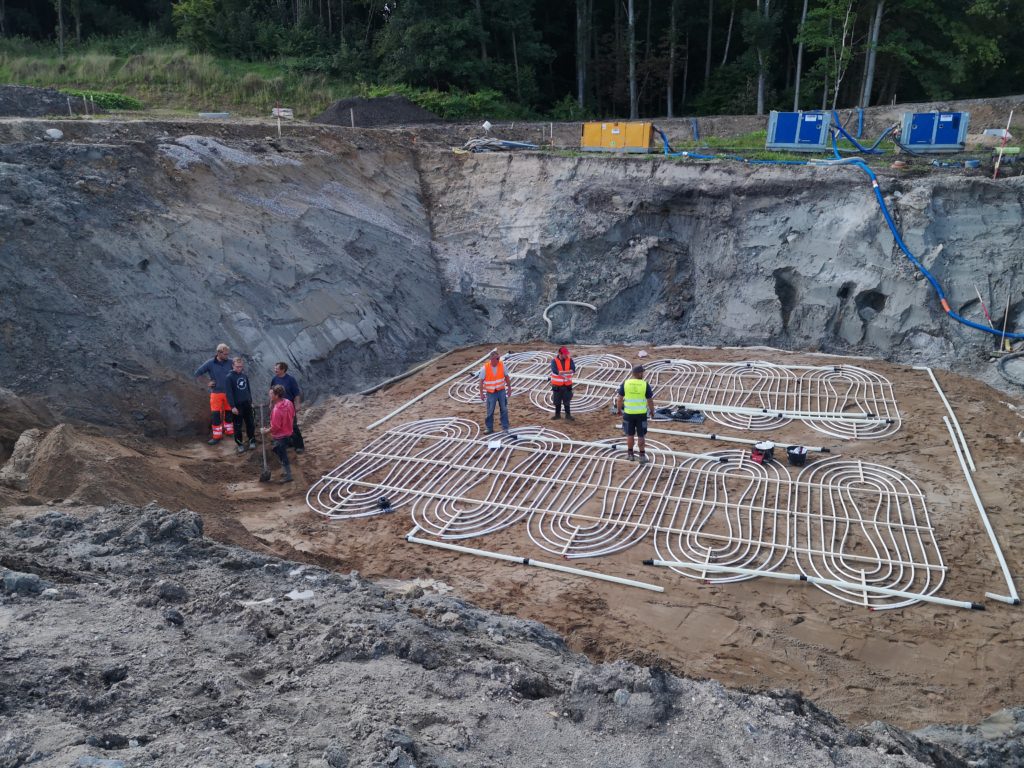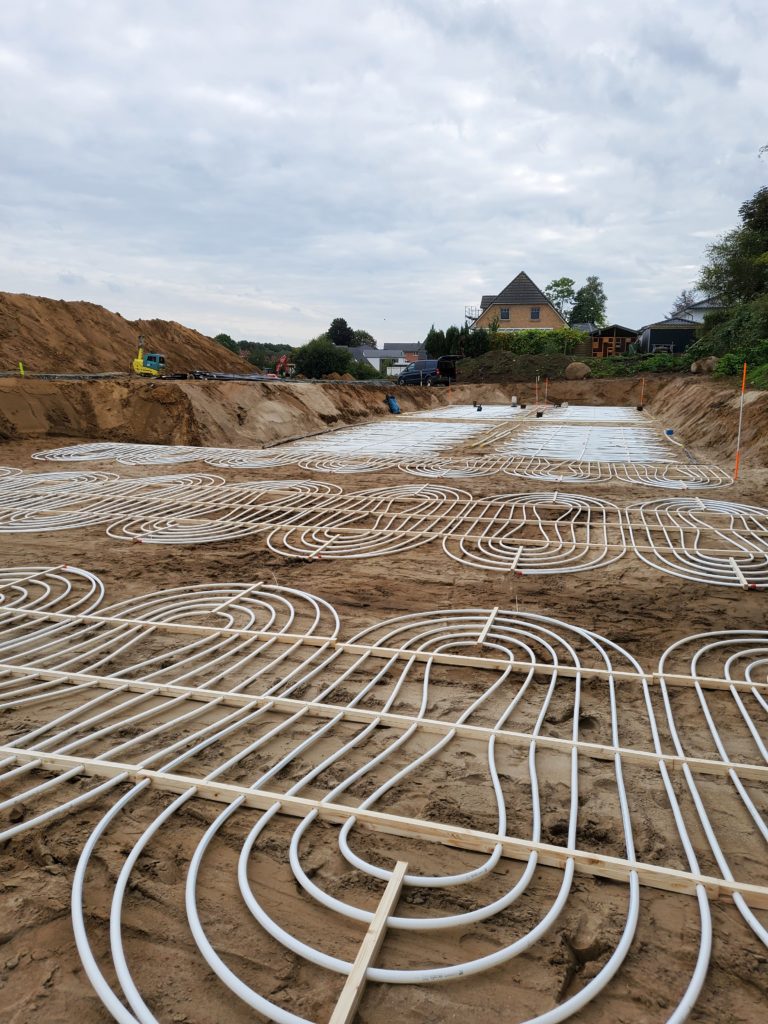 Geozentrum Nordbayern
Chair of Geology (Prof. Dr. Stollhofen)